GSM RELAY 4 - DIN(datalogger,2temp, 2DIn, 2DOut, power 230V)
This product can no longer be ordered.
Production is discontinued.
Designed for remote control and monitoring of electrical equipment
2 outputs for switching contactors
possibility of regulation according to 2 temperature inputs
fast DIN rail mounting
Retail price
Price on request
Wholesale price
Price on request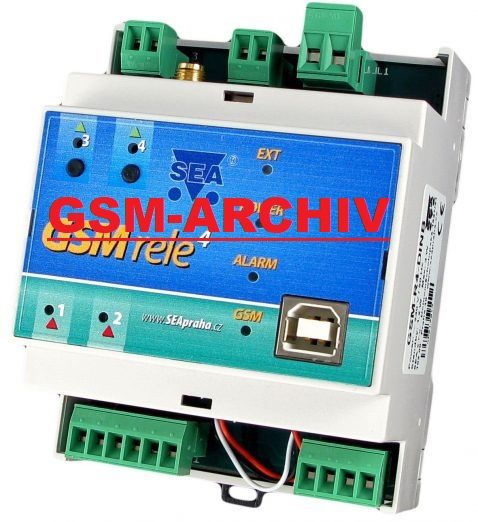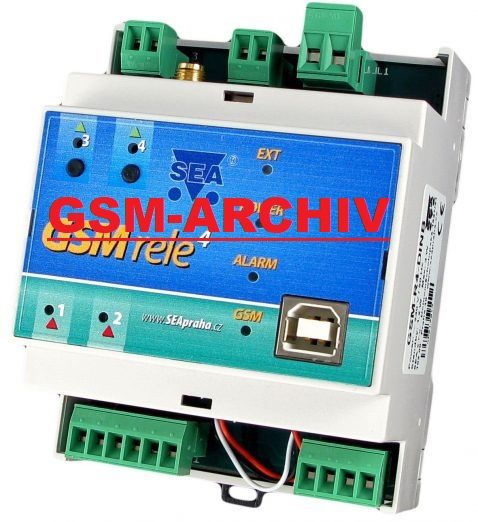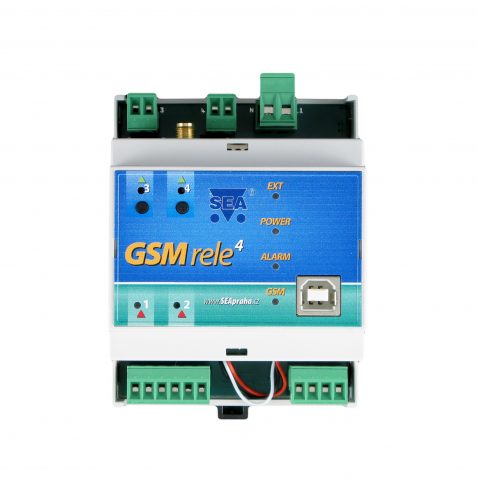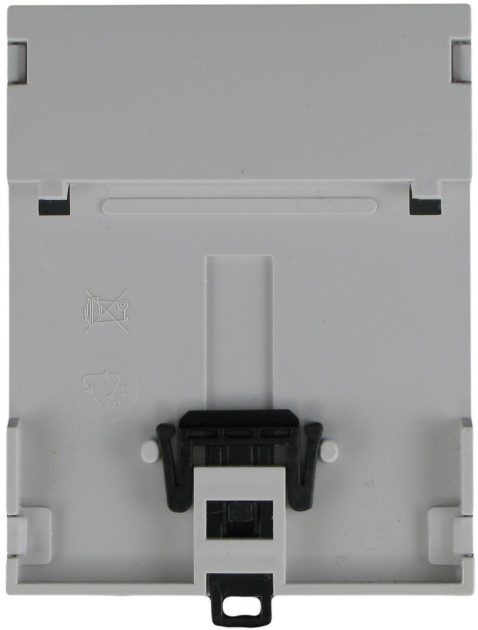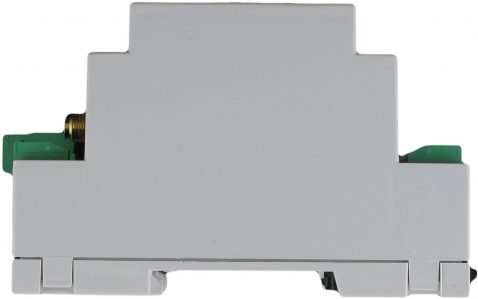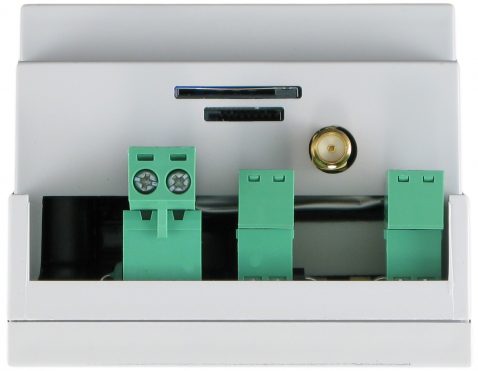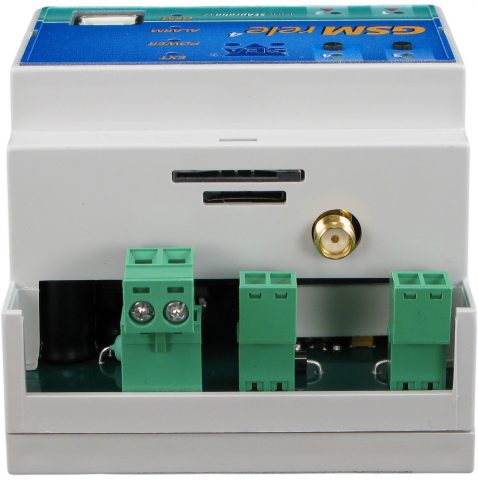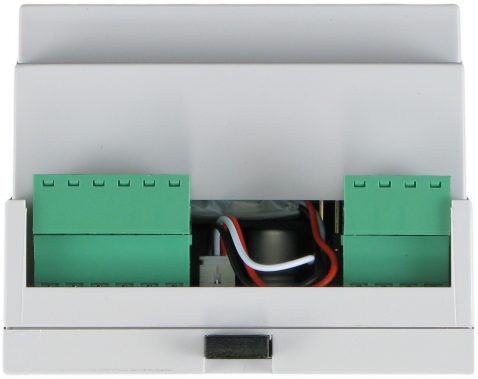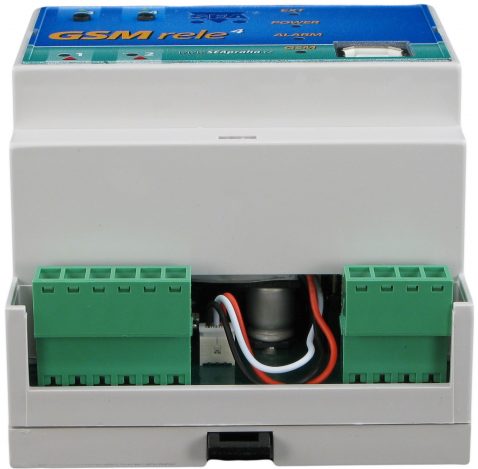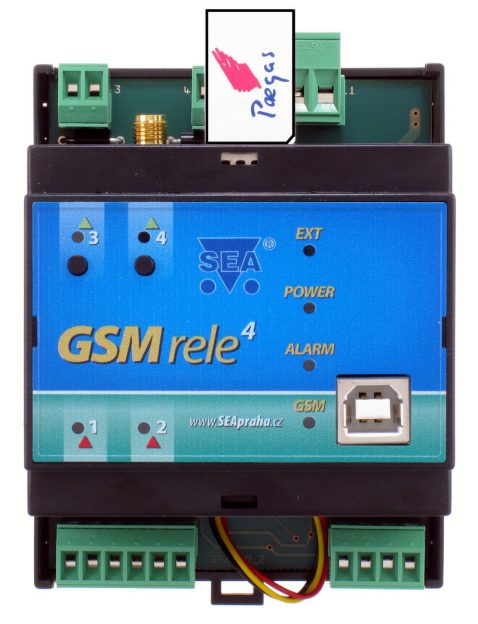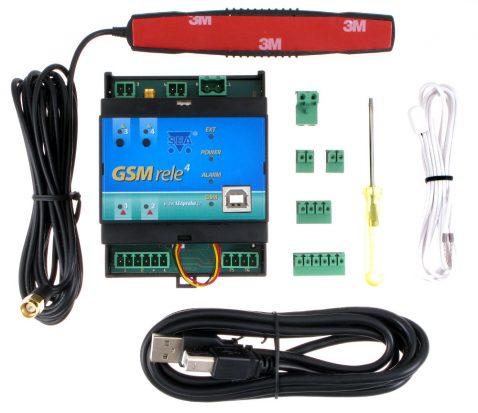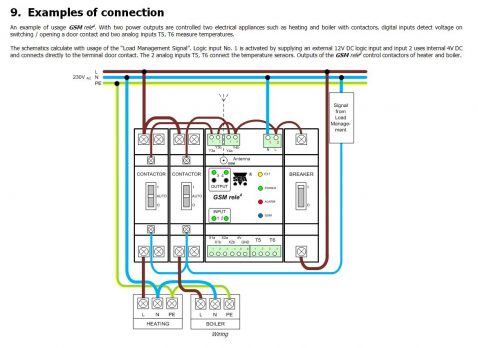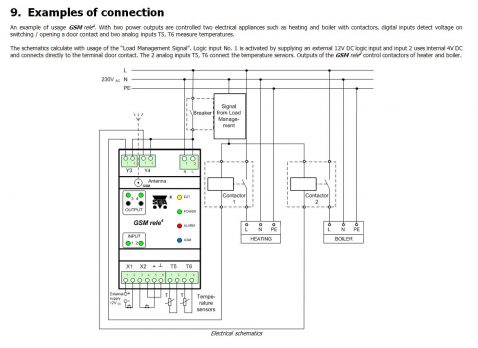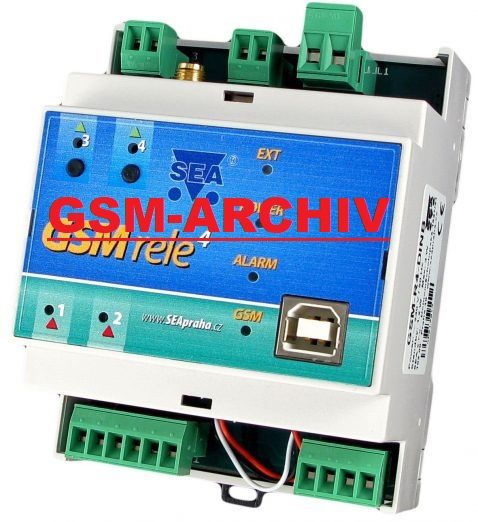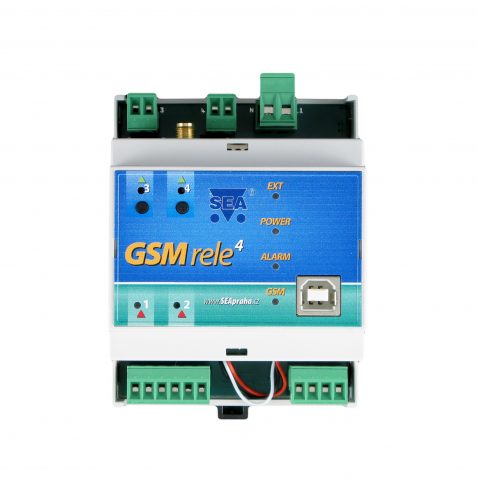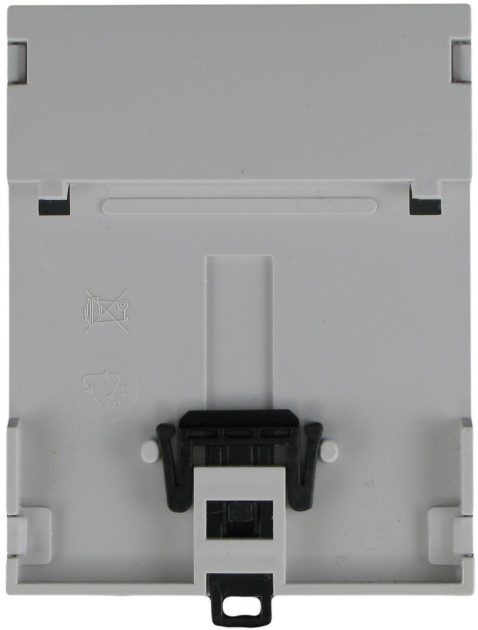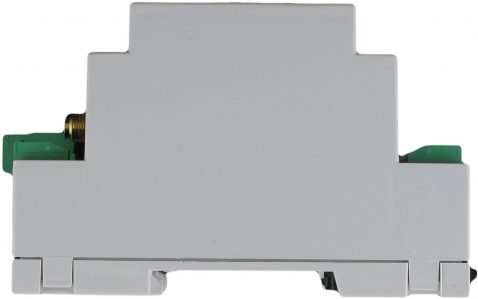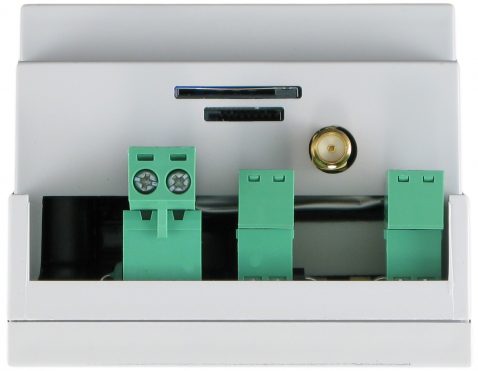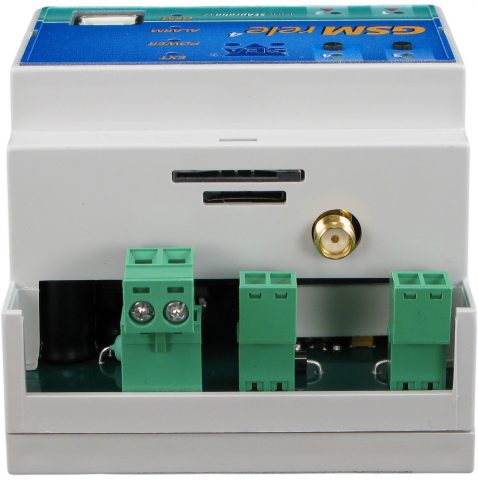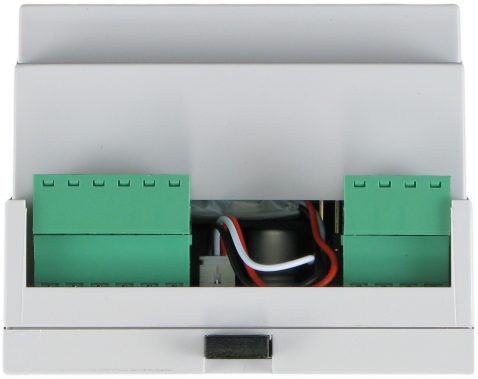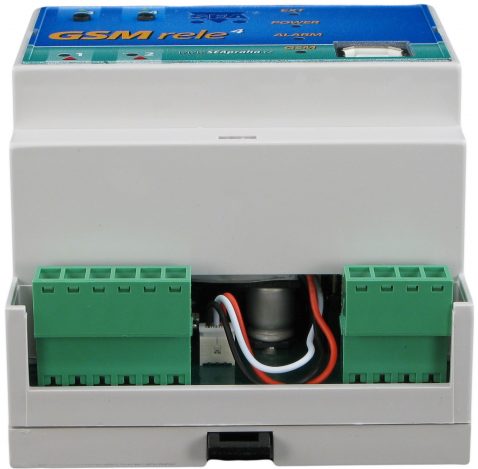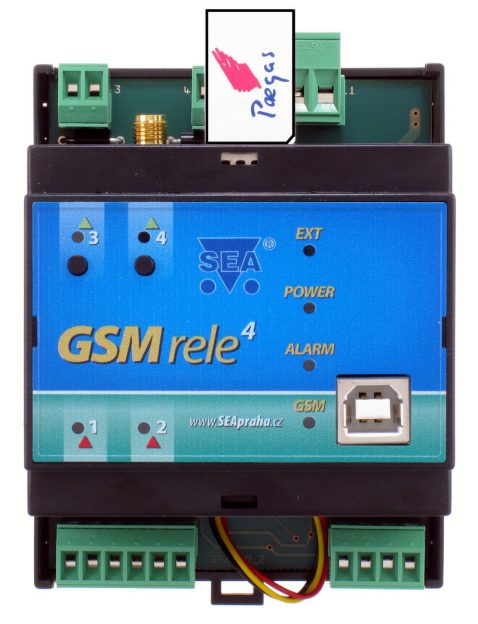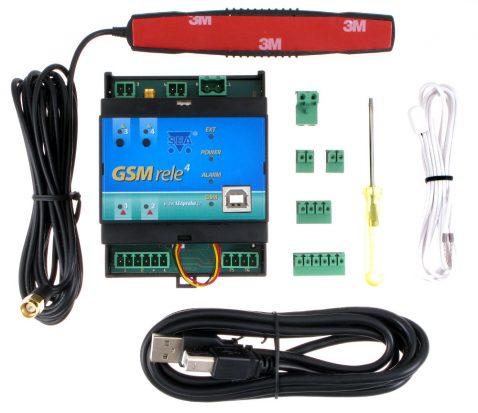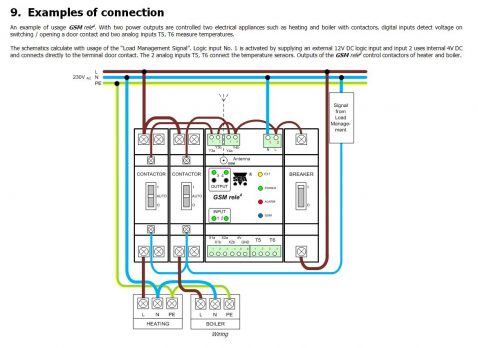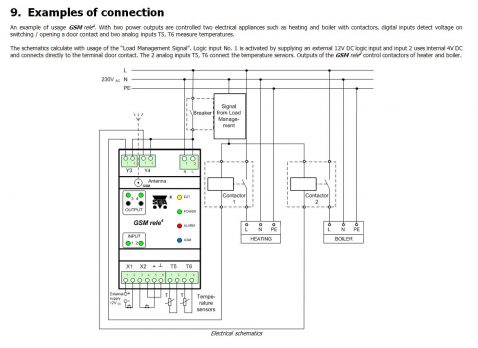 Product description

Technical specification

Commercial packaging

Accessories

Support
Product description
The GSM rele4– DIN is designed to be mounted on a DIN rail into a switchboard. GSM rele4 can control two independent electrical circuits in a building e.g. circuit of an accumulator stove and circuit for garage gate control. The control is made via SMS messages or by ringing. After installation into an electrical box insert a SIM card of any GSM operator and the device is ready to operate.
GSM rele4 has 2 galvanically isolated logical outputs with a semiconductor switch, which can control directly low power circuits up to 230 VAC/90 mA. It's possible to directly control e.g. a thermoregulator circuit of a gas boiler or a coil of one phase contactor 230 VAC. The contact of this contactor can control either one phase high power appliance (e.g. electrical radiator) or a coil of three phase contactor of an accumulation stove.
GSM rele4 has also 2 analog inputs for temperature measuring and 2 logical inputs which can be activated by a contact from 4V power provided by GSM RELAY 3 or by an external voltage 3 to 30V DC. GSM rele4 has built in automatic regulator which uses analog inputs from temperature sensors to maintain preset temperature. The temperature on sensors can be readout via SMS. There is an internal built in Li-Ion accumulator which enables to send an SMS in case of a power failure and to restore the output status after a power failure. It's also possible to monitor the status of inputs and temperatures via SMS during 230 V power failure.
Usage
remote control of electrical appliances

Event SMS

 – e.g. 230 V

AC

 failure
Advantages
simple installation

easy to  use
Datalogger
The GSM rele4 has a new capability to log periodically temperature valus, changes/events on inputs and outputs, SMS commands, etc. onto MicroSD card. The logged data can be downloaded remotely via GPRS connection or localy by inserting the MicroSD card into the PC. The content of logged data depends on the the configuration setting of the GSM rele4.
Note: The data logger is not available on GSM-R4-DINB as a standard, but there is possibility to buy a license for data logging additionally.
Variants
Order code

Number of inputs

Number of outputs

SD card

Download

Price
GSM-R4-DIN
2x DIn,  2x Temper.
2x DOut
YES
see Support
Call and ask
GSM-R4-DINB
2x DIn,  2x Temper.
2x DOut
NO 

*1)

see Support
Call and ask
*1) It's possible to buy a license for MicroSD card and for data logging.
Technical specification
2
input 3 – 30 V

DC

 (3.5 mA @ 12 V)
2
temperature input (for sensor type KTY81-210)
2
output max. 260 V

AC

/90 mA or 400 V

DC

/120mA
Commercial packaging
1

GSM

 rele

4 

(order code GSM-R4-DIN or GSM-R4-DINB)
1
GSM antenna GSM-ANT05S
1
temperature sensor GSM-C-T2 (based on sensor KTY81-210), cable – 1 meter
1
cable USB 2.0 A-B, 1.8m (order code HW-11.02.8818)
1
connector 5.00 mm
2
connector 3.81 mm
1
connector 3.81 mm
1
connector 3.81 mm
1
screwdriver 2 mm
Support
| | | |
| --- | --- | --- |
| User Manual | Operating Instructions | 13 KB |
| Service and maintenance of GSM device | | 2 MB |
| USB drivers for 64-bit Windows | | 100 KB |
| Command list for R3,R4, SP10 | | 404 KB |