Laser engraving
As part of a comprehensive solution, we offer our customers laser engraving of panels, labels, enclosures and other parts of electronic.
Our advantages are
Individual approach to each customer

Comprehensive solutions

Durable and time-stable marking

High Quality

Flexible and fast production
Thanks to laser engraving, your products will get an attractive design that is adjusted to your individual products.
Laser engraving
It can be used on panels, enclusures and other parts.
Thanks to the revolving adapter, it is also possible to engrave cylindrical objects.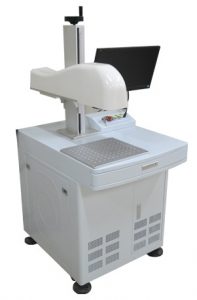 Technical parameters
basic dimensions of the engraved surface: 200x200mm
minimum line thickness: 0,02mm
possibility of engraving cylindrical objects: pencils, tubes, rings, bearings, etc.
engraving options: vector or bitmap graphics, bar and QR codes
suitable materials: aluminum alloys, anodized aluminum, brass, copper, iron, silver, bronze, plastics, wood, printed circuits, ceramics
We will gladly prepare a quote based on your inquiry.
Nonbinding inquiry