GSM remote control with protocol MODBUS Master and Slave
remote access to device using MODBUS RTU protocol
datalogger for measured data
Aluminium case – high electromagnetic interference resistance
Order No.:
GSM-MODBUS-485MS
Retail price
Price on request
Wholesale price
Price on request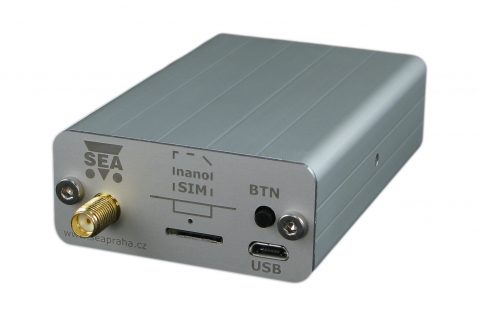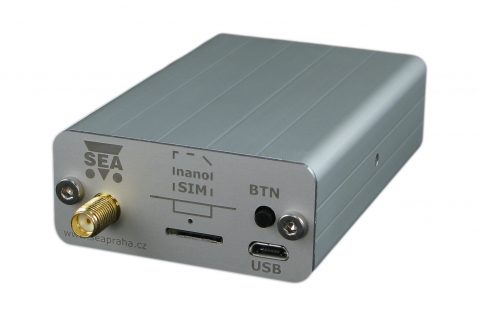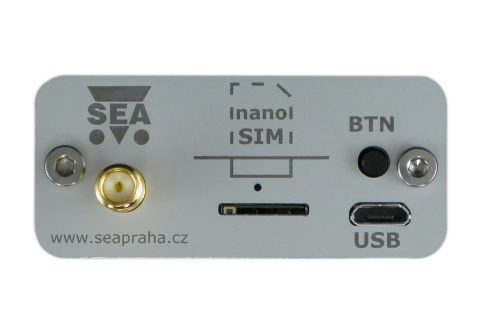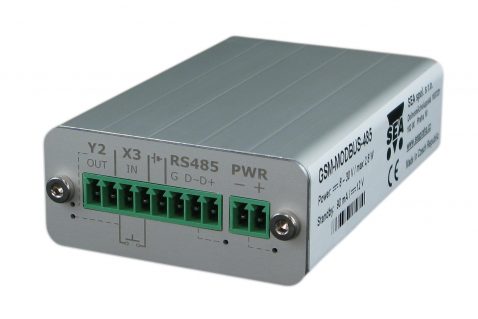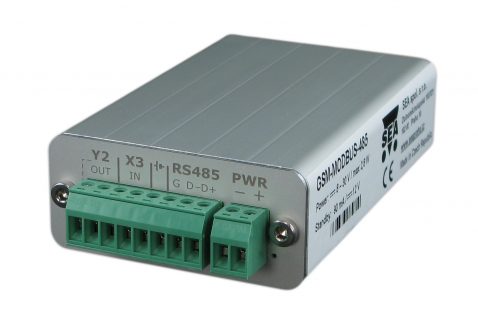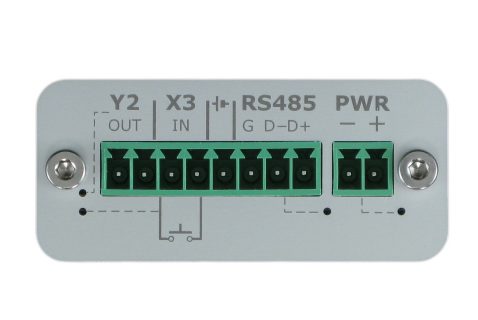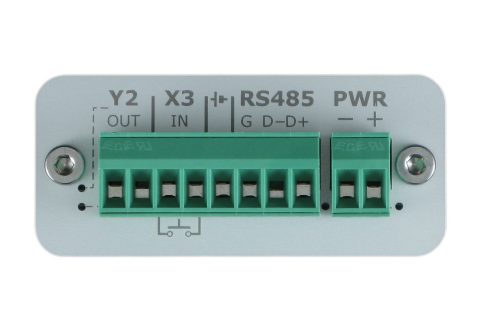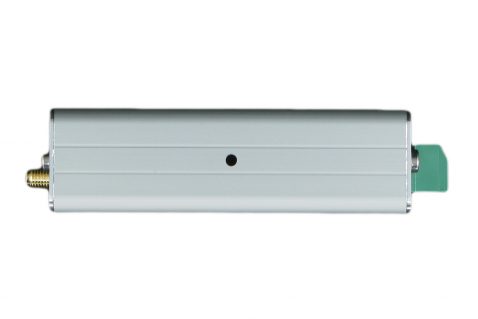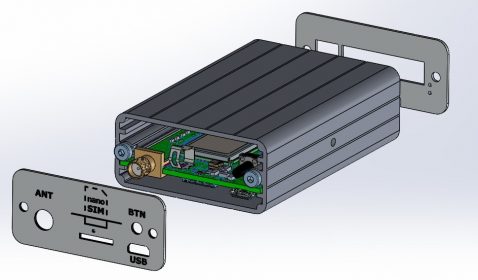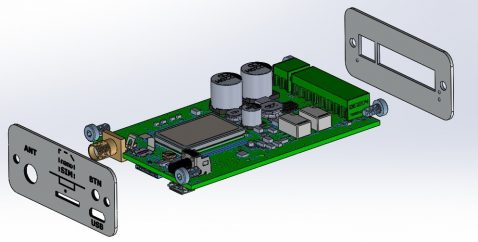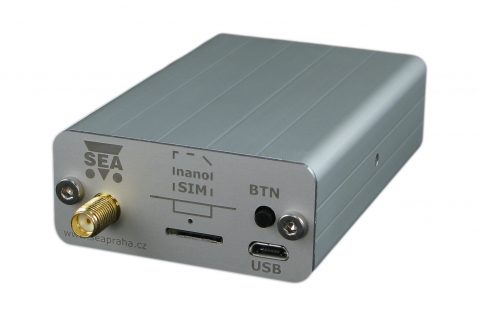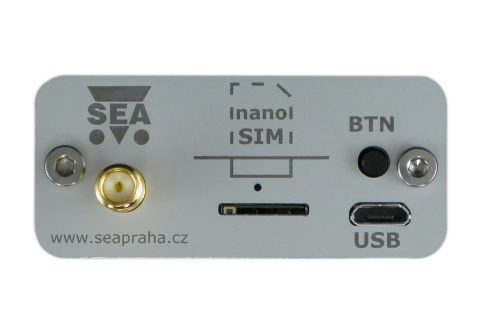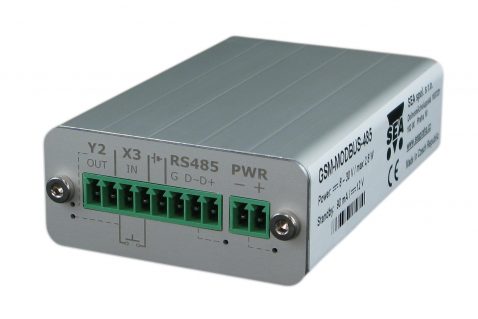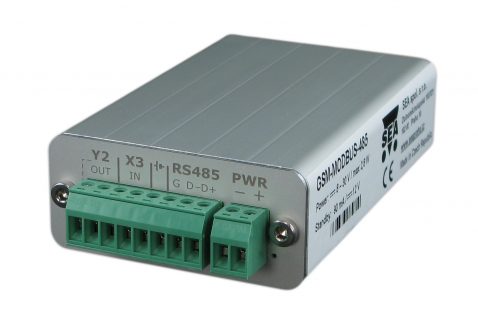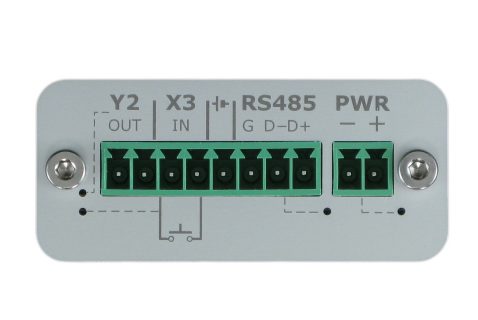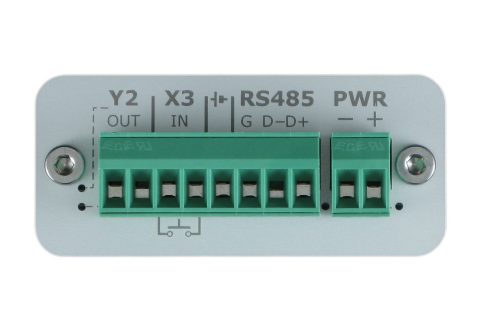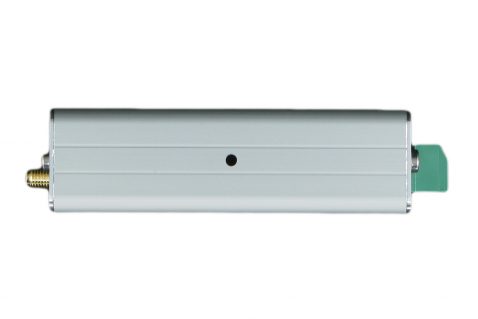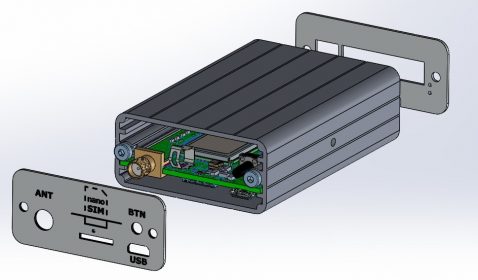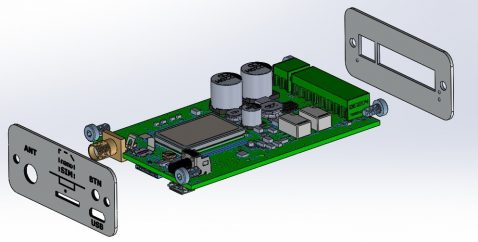 Product description

Technical specification

Commercial packaging

Accessories

Support
Product description
GSM-MODBUS-485MS is intended for remote access to devices with RS485 using protocol MODBUS RTU. Usual devices are smart sensors, frequency converter, electricity meter, water meter or even PLC. GSM-MODBUS-485MS supports both MASTER and SLAVE modes.
SW for this unit include 

MODBUS Master RTU and MODBUS Slave RTU

For connection to PLC FATEK is sufficient to set names of inputs / outputs (X0,X1…Y0, Y1…)

.
The configuration is made by programm 

SeaConfigurator

 via USB connector or remotely via GPRS.
Usage example
Extension for PLC – remote control and sending states (alarms) via SMS
Clever electrometer – sending  consumption from electrometers with RS485 and protocol MODBUS
PLC controlling the pump – guarding overflow, error status, remotely switch on/off
Diesel generator  set – guarding low or critical oil level, determine working hours and other data
Basic characteristics
Remote control of any appliance with protocol MODBUS

Basic communication via SMS messages

Connection to the appliance:

 serial port RS485, protocol MODBUS RTU

Remote control of appliance´s outputs :

 typically on PLC FATEK

Remote state detection of digital and analog inputs:

typically on PLC FATEK

Possibility to connect several devices at the same time

Configuration:

 from PC program SeaConfigurator via USB connector

Built-in accumulator:

 Li-Ion (enable to report power supply failure via SMS message)
Controlling from your phone
Android and iOS applications
For the functionality of the CML application, it is necessary to have an activated data tariff on the SIM card, which is inserted in the device.  Transferred data can be charged by the operator according to the tariff agreed by you.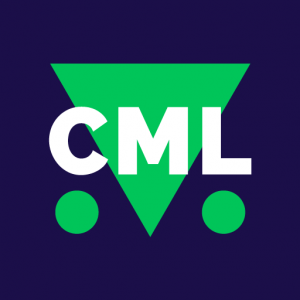 To simplify and conveniently manage your devices from a range of GSM applications, we have developed an application for Android smartphones and iOS (Apple). This application is free of charge.
This app only serves to simplify control. It is not a condition for control. If you do not have an Android phone, you can control the device via SMS or ringing.
You can download this application from  Google Play or Apple Store for free, type into search "CML SEA". After installing the application, make the first registration, take a photo of the QR code of the device into the "paring code". The QR code you find in the GSM-MODBUS-485 package.

https://play.google.com/store/apps/details?id=cz.seapraha.cml

https://apps.apple.com/app/id1511530045
On-line Data on a website
You can monitor the measured values, including the history, and display them clearly on the cml.seapraha.cz website. You can also control the outputs or set up e-mails with alarm messages directly from the website.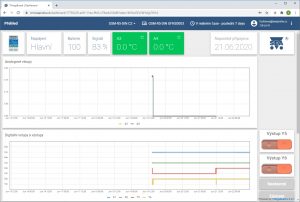 How MODBUS-485 works:
Firstly you must configurate the type of communication MASTER and port speed.
For selected registers you fill modbus address and define sending SMS when the register is changed. For PLC FATEK is possible to define address as the name of register in FATEK format.
For control is possible to define names for commands, by which you can set the register values in connected appliances. Some configuration (parameters setting) can be done via SMS – see the chapter "List of commands" in a User manual.
Then GSM-MODBUS-485 guards values in pre-defined registers during the operation.
If the register is type Input Discrete (X) or Coil (Y), it is possible to configurate sending SMS when the register is changing L->H or H->L. You can set delay and the name of register.
If the register is Input Register (A) or Holding Register (B), the read value is compared with configured zones and if there is the zone change, it is possible to send SMS. The typical example is the "temperature guard". If the temperature falls under the MIN zone or  exceeds MAX zone, SMS message is send. You can set delay, the name of transition between 3 zones,  number of decimal places and units.
Anytime it is possible to find out the complete state of registers.
Antenna
There is a self-adhesive antenne in the commercial package, which is determined for sticking on a plastic box. If you have a metal box, it is better to use an antenna with a magnetic holder. If you state it in your order, we will send you a magnetic antenna GSM-ANT01S instead of self-adhesive one fro free.
Extension
For extension you can use PLC FATEK.
Technical specification
| | |
| --- | --- |
| Supply Voltage |  8 Vdc up to 30 V dc ( typical 12 Vdc ) |
| Maximum consumption | 3.3 W ( discharged battery, active GSM call, closed output ) |
| Standby consumption |  12V/90mA ( signed into GSM ) |
| Logic output |  1 ( relay 2A/60V on separate terminals ) |
| Logic inputs |  1 ( potencial free contact ) |
| Communication port | RS485 (not galvanically isolated) |
| Accumulator | Li-ION 3,7V |
| Dimensions | 86 x 54 x 24 mm without connectors |
| Weight | 125g |
| Other parameters |  see manual ( in section "Support" ) |
MODBUS data types:
INT16
UINT16
INT32 (MSB)
UINT32 (MSB)
INT32 (LSB)
UINT32 (LSB)
FLOAT (MSB)
FLOAT (LSB)
Float is by IEEE, Standard 754.
Commercial packaging
1pc  GSM-MODBUS-485MS
1pc  GSM antenna GSM-ANT05S
1pc  8-pin connector (pitch 3,5 mm)
1pc  2-pin connector (pitch 3,5 mm)
1pc  screwdriver 2mm
Recommended accessories: 1pc mounting holder for DIN rail ( ordering number GSM-75-DIN ).