GSM ethernet modem BGS5 for servers (ETHERNET, Watchdog)
durable aluminum box
2 ports – Ethernet a USB
GSM modem for servers
the possibility of own JAVA application
Retail price
Price on request
Wholesale price
Price on request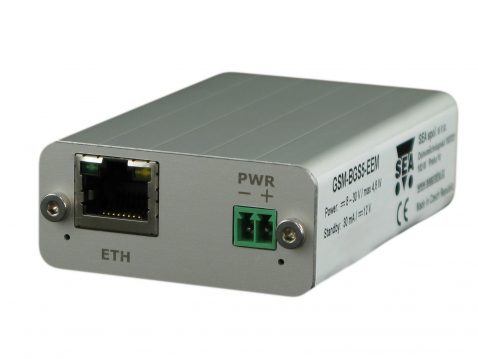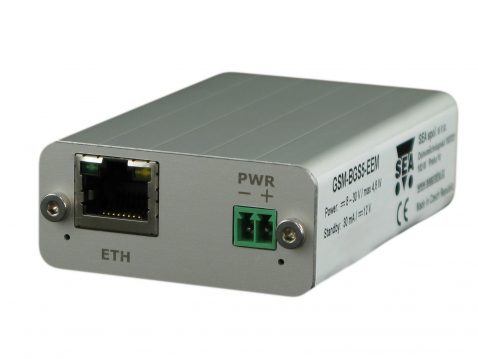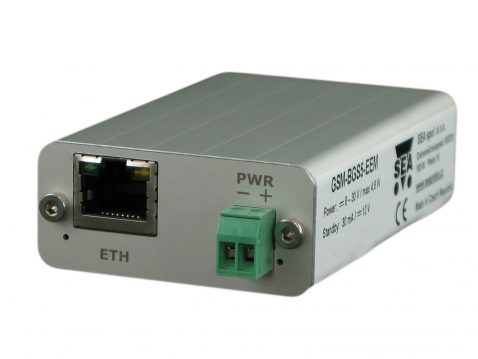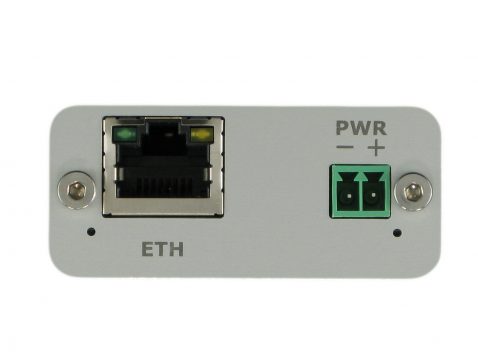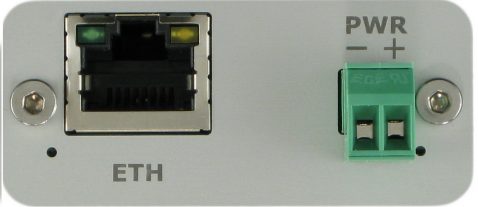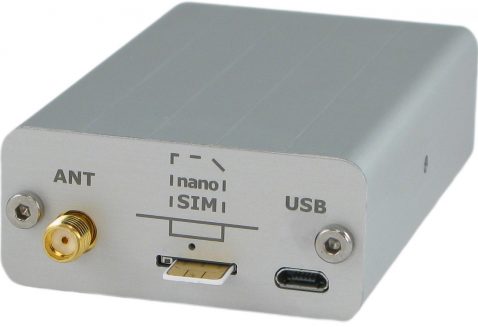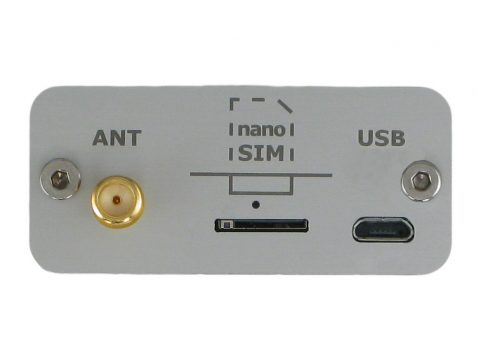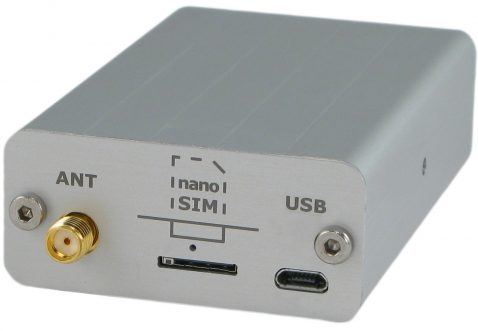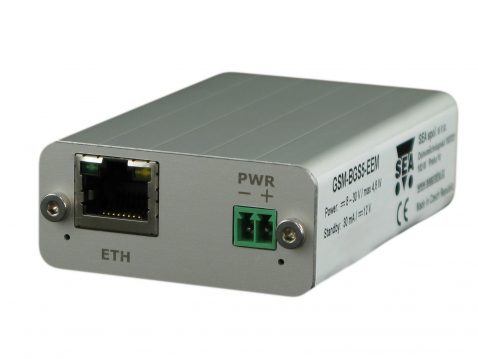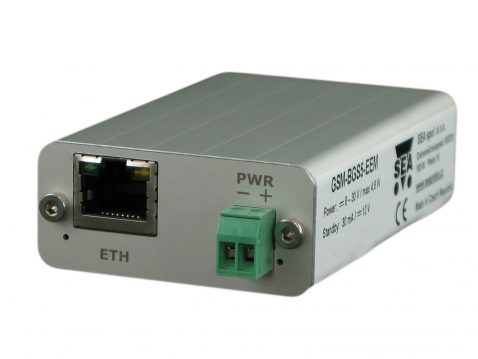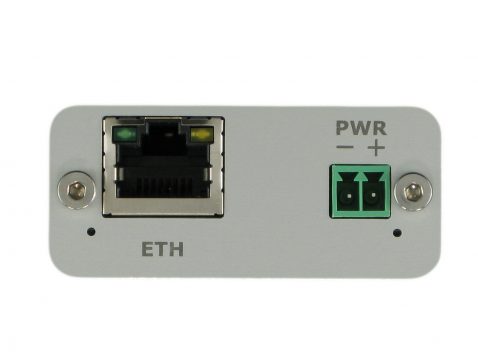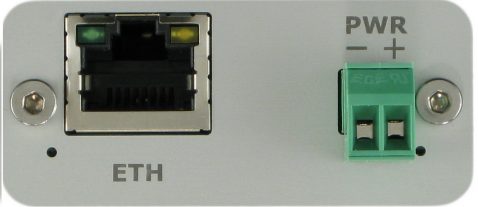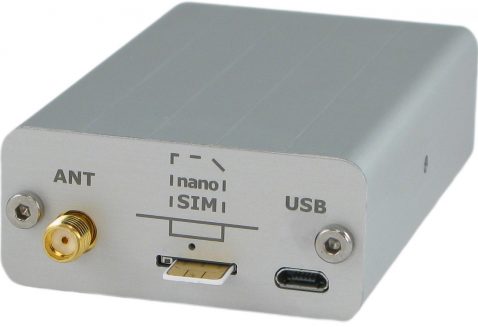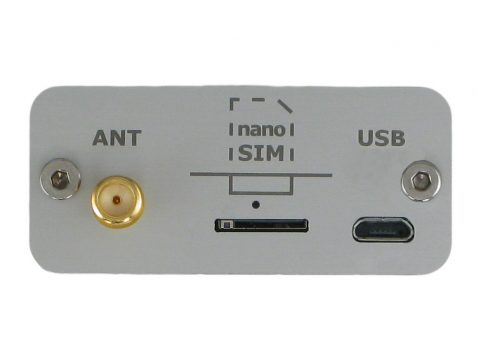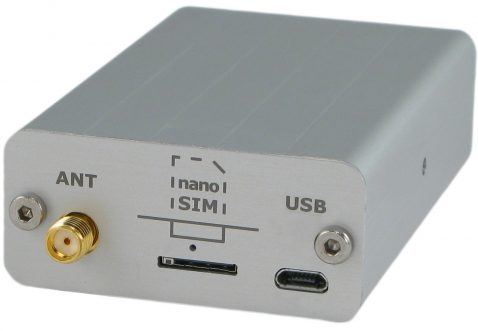 Product description

Technical specification

Commercial packaging

Accessories

Support
Product description
Modem in industrial metal aluminum case which is suitable for installation into a control cabinet.
Modem has Ethernet and USB port. The modem is equipped with a GSM module Cinterion BGS5.
This modem is especially determined for servers thanks to a standard Ethernet interface. The modem communicates via TCP/IP and AT (UDP, HTTP, FTP, SMTP, POP3). The modem can be also used in sutiation where there is no GSM signal near a controlling PC.
Example of usage: automatic ordering system or information about a status of clients orders – You need to receive SMS from your clients into a database in server or you need to send SMS from a database in server to your clients mobile phones.
It is possible to download your own JAVA aplication into a modem. JAVA offers easy and fast application development, a broad choice of tools, high code reusability, easy maintenance, a proven security concept, on-device debugging as well as multi-threading programming and program execution.
Ethernet interface of GSM-BGS5-EEN use a modul for communication via Ethernet, its configuration is possible:
via programm for MS Windows – it is not needed to know  IP address
via WEB  browser  – it is needed to know  IP address
Supported modes
TCP Server – listen on TCP port for a connection, accept it and connect to ASC0 port of GSM modem.
TCP Client – continuously try to set a  TCP connection with IP address and port. After succeeding, connect it to ASC0 port of  GSM modem. If the connection is interrupted, it tries again to connect it.
UDP Server – listen on UDP port. If obtains data, send them via ASC0 port to GSM modem and the answer send to IP address and UDP port of sender.
UDP Client – send data from modem to  IP address and UDP port.
HTTPD Client
Ethernet Watchdog
Ethernet module automatically restarts after certain time if no data goes though the modem and there is no TCP connection, This behavior is possible to forbid and could be set in menu Misc Config in line Reset Timeout.
The commercial packaging does not include any accessories, it is needed to order it separately, especially you need antenna, power supply and Ethernet cable.
Technical specification
GSM, GPRS 12
850/900/1800/1900 MHz (GPRS 85.6 kbps UL, 85.6 kbps DL)
Internet services
TCP/IP over AT (UDP, HTTP, FTP, SMTP, POP3)
Power supply
8 to 30 Vss    or     USB cable
Type of power connector
2-pole detachable screw terminal block, pitch 3.5mm
Typical power / maximum power
12 Vss / max 2,1 W
Standby proud
70 mA at 12 Vss
Antenna connector
SMA (F), 50 Ohm
USB 2.0
micro USB; USB2.0, speed does not need to be set. The modem can also be powered from USB.
Ethernet
RJ45
TCP client, TCP server, UDP client, UDP server, HTTP Client, Websockets
Operating temperature
– 30°C to + 65°C
Storage temperature
– 40°C to + 85°C
Humidity
max 95 % r.v.
Cover
IP40
Design
durable aluminum box
Dimensions
82 x 54 x 24 mm without connectors
Weight
103 g
Commercial packaging
1pc GSM modem
1pc 2-pole detachable screw terminal block, pitch 3.5mm