For GSM remote control with protocol MODBUS (RS232)
Order No.:
GSM-MODBUS-232
Retail price
Price on request
Wholesale price
Price on request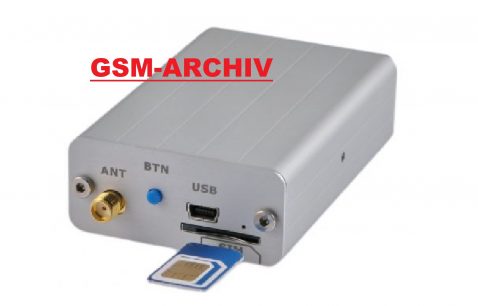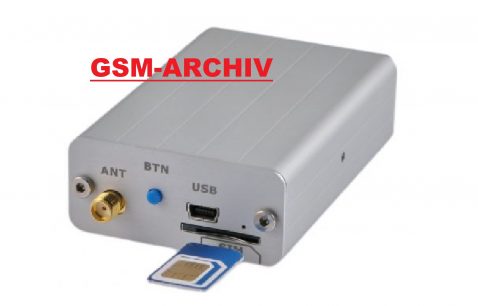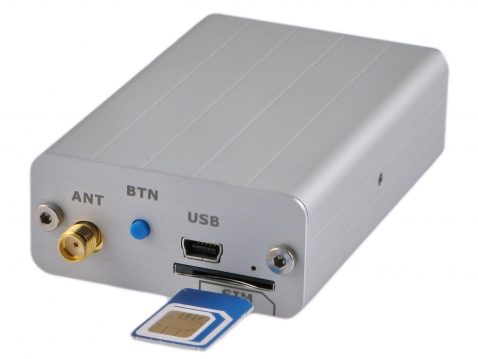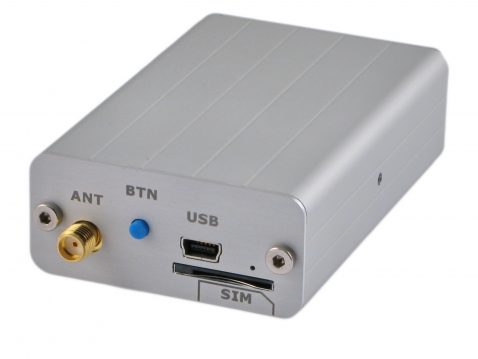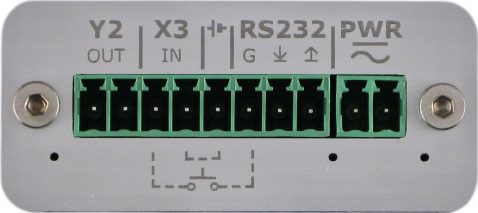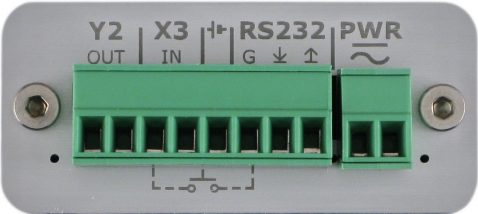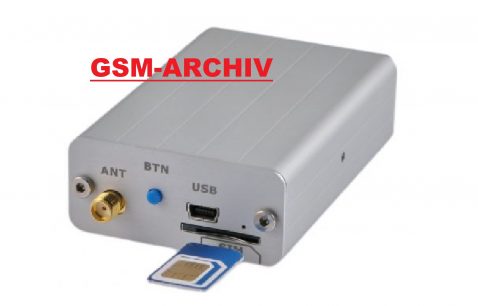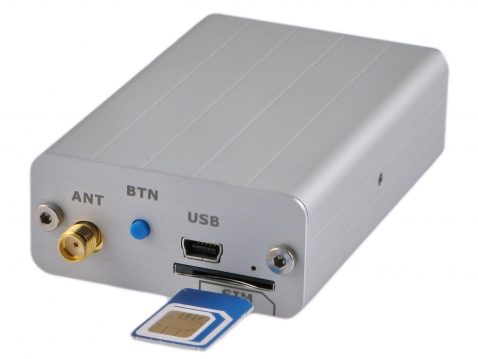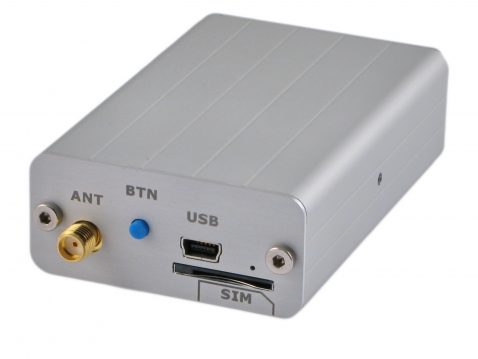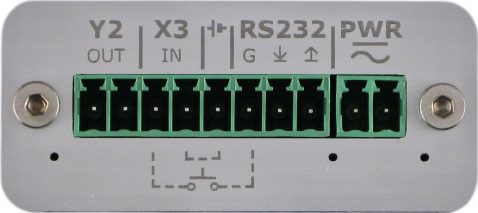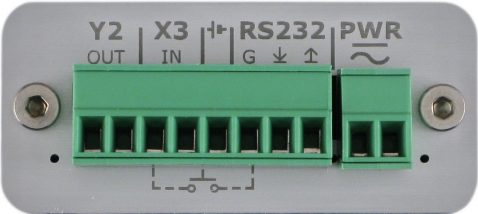 Product description

Technical specification

Commercial packaging

Accessories

Support
Product description
GSM-MODBUS-232 má kromě RS232 také jeden digitální vstup a výstup pro obecné použití. Vstup se použije například pro hlídání funkce připojeného zařízení a výstup umožní jeho vzdálený reset. SMS dotazem lze kdykoliv zjistit stav GSM-MODBUS-232 i stav předdefinovaných registrů v připojených zařízeních.
GSM-MODBUS-232 lze namontovat na DIN lištu do rozvaděče, a to pomocí držáku GSM-75-DIN, který se objednává samostatně.
Pro nastavování je určen Mini USB konektor a PC program SeaConfigurator, který je zdarma ke stažení.
Poznámka
SW pro toto zařízení obsahuje 

MODBUS Master RTU, MODBUS Slave RTU

Při připojení k PLC FATEK stačí zadat označení vstupů / výstupů (X0,X1…Y0, Y1  apod.)

.
Konfigurace programem 

SeaConfigurator

 přes USB konektor nebo na dálku pomocí GPRS.
Vlastnosti
Vzdálené ovládání libovolného zařízení s protokolem MODBUS

Základní komunikace pomocí SMS zpráv

Připojení k zařízení:

 sériový port RS485, protokol MODBUS RTU

Vzdálené ovládání výstupů na zařízení:

 typicky na PLC FATEK

Vzdálené zjišťování stavu digitálních i analogových vstupů:

 typicky na PLC FATEK

Možnost připojení více zařízení současně

Konfigurace:

 z PC programem SeaConfigurator přes USB konektor

Vnitřní akumulátor:

 Li-Ion (umožňuje nahlášení výpadku napájení pomocí SMS zprávy).
Jak zařízení funguje:
Nejprve je třeba nakonfigurovat typ komunikace (MASTER / SLAVE) a rychlost portu.
Zvolít pro SLAVE zařízení  

Počty registrů

a jejich typ (v továrním nastavení je zvolen jeden registr od každého typu. Dále nastavit adresu zařízení v modbus síti.
U zvolených registrů postupně vyplnit jejich modbus adresy a zadat posílání SMS při požadované změně registrů. Pro PLC FATEK je možné jako adresu zadávat přímo označení registru ve formátu FATEK.
Pro ovládání je možno nadefinovat jména povelů, kterými lze nastavit hodnoty registrů v připojených zařízeních. Některé konfigurace (nastavení parametrů) je možno provést i pomocí SMS viz kapitola Seznam příkazů v Návodu k obsluze.
V provozu pak GSM-MODBUS-232 hlídá hodnoty v předdefinovaných registrech.
Pokud je element typu Input Discrete (X) nebo Coil (Y), tak lze nakonfigurovat odeslání SMS při změně L->H nebo H->L tohoto registru. Lze zadat zpoždění i pojmenovat registr.
Pokud je element typu Input Register (A) nebo Holding Register (B), tak se přečtená hodnota porovnává s nakonfigurovaným pásmy, a pokud dojde ke změně pásma, tak lze odeslat SMS. Typický příklad je hlídání teploty a pokud teplota poklesne pod mez MIN nebo překročí mez MAX, tak se posílá SMS. Lze zadat zpoždění i pojmenovat přechody mezi třemi pásmy. Také lze zadat počet desetinných míst a jednotky.
Kdykoliv je možné se zeptat na souhrnný stav registrů.
Anténa
V obchodním balení je pásková samolepící anténa vhodná pro nalepení na plastový rozvaděč. Pokud máte plechový, je vhodnější použít prutovou anténu s magnetickým uchycením. Pokud to uvedete v objednávce, zdarma Vám dodáme místo samolepící anténu prutovou typ GSM-ANT01S.
Rozšíření
Pro rozšíření jsou vhodné například PLC FATEK. Příklad je uveden zde.
Technical specification
| | |
| --- | --- |
| Supply Voltage |  8 Vdc/12 Vac up to 30 V dc/ac. ( typical 12 Vdc ) |
| Maximum consumption | 3.3 W ( discharged battery, active GSM call, closed output ) |
| Standby consumption |  12V/30mA ( signed into GSM ) |
| Logic output |  1 ( relay 2A/60V on separate terminals ) |
| Logic inputs |  1 ( optocoupler max 30Vdc ) |
| Communication port | RS232 ( only Rx, Tx without control signals ) |
| Accumulator | yes, Li-ION 3,7V |
| Other parameters |  see manual ( in section "Support" ) |
Commercial packaging
1pc  GSM-MODBUS-232
1pc  GSM antenna GSM-ANT05S
1pc  8-pin connector (pitch 3,5 mm)
1pc  2-pin connector (pitch 3,5 mm)
1pc  screwdriver 2mm
1pc  USB cable A-miniUSB
(ordering number HW-11.99.8718)
Recommended accessories: 1pc mounting holder for DIN rail ( ordering number GSM-75-DIN ).
Support
User Manual

SeaConfigurator ( software for setting up and monitoring of GSM devices SEA s.r.o. )  GSM-CONFIGURATOR