Modem RS232, USB (GPRS, powered via USB, Watchdog)
Resistant aluminium case
2 ports – USB and RS232
power supply directly from USB cable
Retail price
Price on request
Wholesale price
Price on request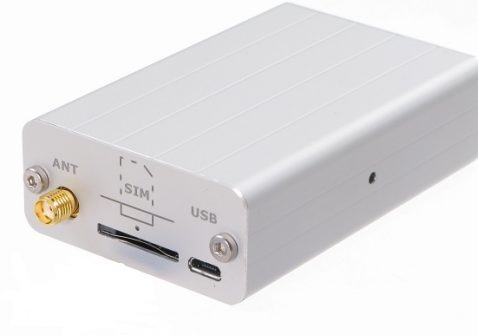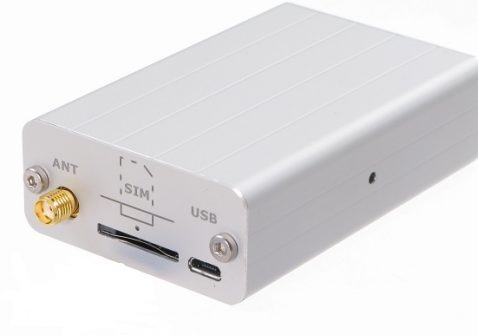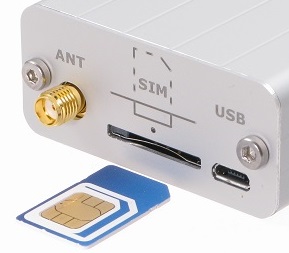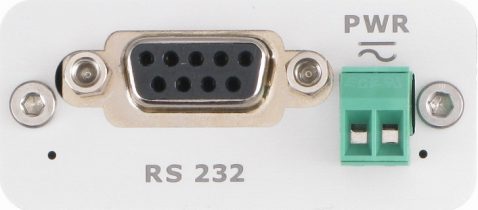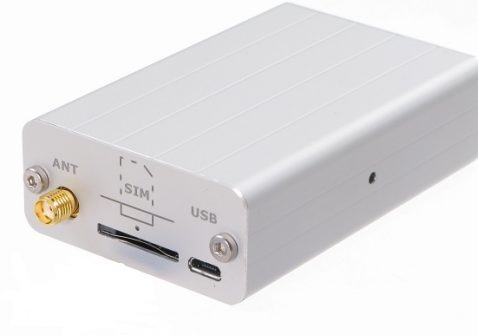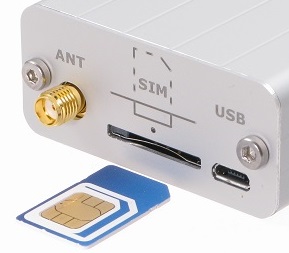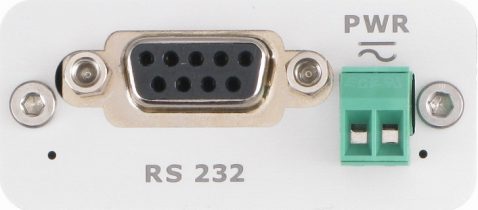 Product description

Technical specification

Commercial packaging

Accessories

Support
Product description
Modem in industrial metal aluminum case which is suitable for installation into a control cabinet. Modem has two serial ports ( RS232 and USB ) with adjustable watchdog. The modem is equipped with a GSM module Cinterion BGS5. Modem can be powered directly from the USB cable.
Modem is suitable for fast implementation in devices that require remote communication. It also includes the monitoring of communication with the master device ( watchdog ), both via RS232 serial port as well as the USB.
The commercial packaging does not include any accessories, it is needed to order it separately, especially you need antenna, power supply (if you do not use supply via USB cable), cable RS232 or cable micro USB.
Technical specification
GSM, GPRS 10
850/900/1800/1900 MHz (GPRS 43 kbps UL, 86 kbps DL)
Internet services
TCP/IP via AT (UDP, HTTP, FTP, SMTP, POP3)
Power Supply
8 – 30 V

DC

 or 12 – 30 V

AC  or via USB cable

Power supply connector
2-pin removable screw terminal block, pitch 3.5 mm (PWR)
Power supply / max. power consumption
8 – 30 V

DC

 / max 1.2 W
Standby power
30 mA (12V

DC

)
Antenna conector
Device – SMA (F), 50 Ohm
USB 2.0
Micro USB; USB2.0; it is not needed to set a speed.

Warning: The modem can lose USB port after PC reset and it is needed to reset the modem.

RS232
CANON 9F; 300 to 921600 bps fix bit rate.

Autobauding is available. Factory setting is 115200 baud, 8 data bits, no parity, 1 stop bit

HW watchdog
HW Watchdog is available for both RS232 and USB.

Note: Watchdog setting is available only via RS232.

Operating temperature
– 30°C to + 65°C
Storage temperature
– 40°C to + 85°C
Humidity
max 95 % RH
Ingress Protection
IP40
Dimensions
82 x 54 x 24 mm (without connectors)
Weight
103 g
Commercial packaging
1 pc GSM modem
1pc 2-pole removable screw terminal block, pitch 3.5mm